At the Smart City Expo an exclusive preview of our new solution
At the Smart City Expo an exclusive preview of our new solution
More exciting than ever, WiseTown is participating in another edition of the world's leading event for cities –  the Smart City Expo World Congress (SCEWC), hosted in Barcelona from 15 to 17 November 2022.
The international reference event for urban innovation and Smart Cities has welcomed this morning mayor and administrators from all over the world, city experts, and companies involved in the digital and sustainable transformation of cities.  This year the focus is on "Cities Inspired by People" and how to build a better and thriving future. 
We are thrilled to announce that our WiseTown is attending this great event together with FIWARE, our technology partner. This year, prouder than ever,  we will present an exclusive preview of our new solution for the Smart City. A tool designed to accompany administrators in building sustainable, efficient, and citizen-friendly cities.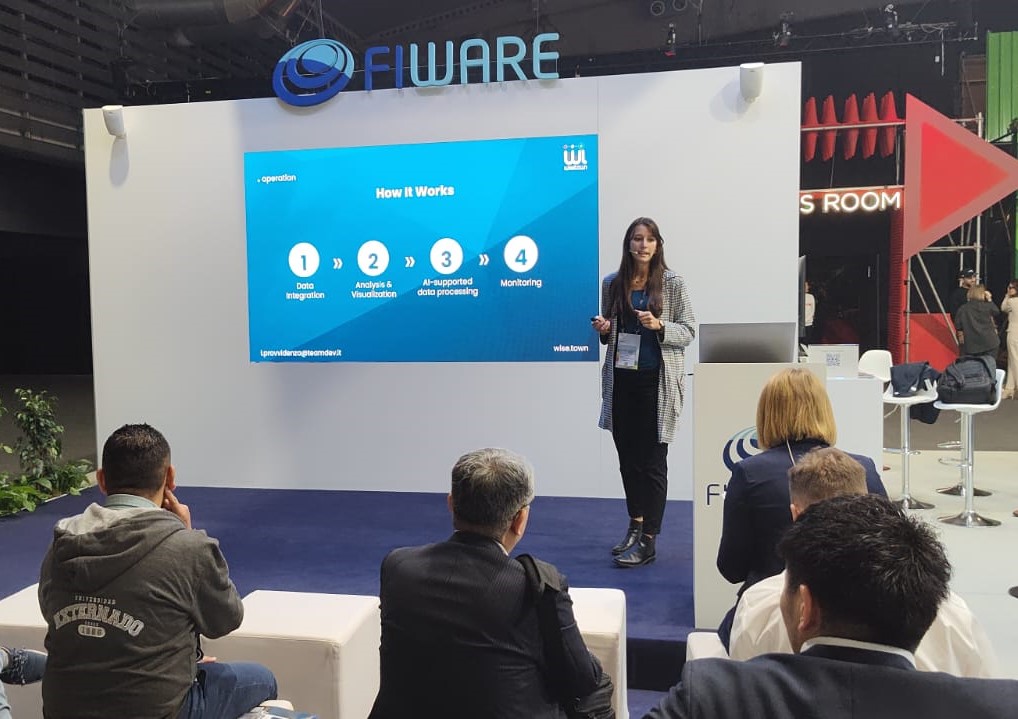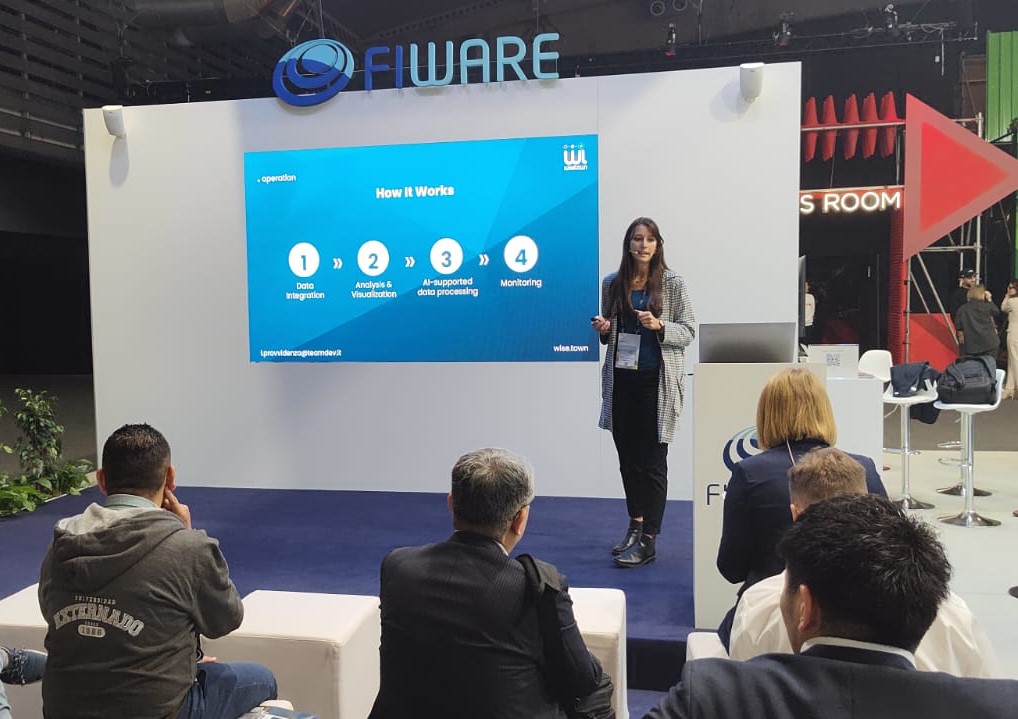 Irene Provvidenza, Smart Cities & Urban Transformation Account Manager of WiseTown
The SCEWC occurs in a hybrid mode allowing following online some of the most outstanding moments of the event. Many thematic tables, from emerging technologies to urban mobility, from security to governance, from inclusion to the environment, and much more.
After the success of our application in the European competition EU Datathon, voted as one of the most innovative data-driven systems for cities, we are happy to present it with great pride at the most important European event for the Smart City, ready to contribute to the transformation of cities.
We are waiting for you in Barcelona, and if you can't come, we give you the chance to discover our new solution at the same time as the presentation at the Smart City Expo.
Want to be among the first to try our app? Register now!